Bobsledding
Bobsledding is a popular activity of tourists of all ages.
If you want to enjoy a full bobsledding adrenaline, go down at the maximum speed. If you tend to be more careful or you are parents with children, you may go slower and enjoy a beautiful panorama of surrounding Krkonoše Mountains. Bobsleds are single or double-seated. Children from eight years of age may go themselves. Younger kids must be accompanied by parents. Bobsled track also operates after dusk thanks to lighting system.

Bobsledding is absolutely risk-free, if safety precautions are adhered to.
Bobsled track in Špindlerův Mlýn is made of stainless steel and wheeled carts may reach the maximum instantaneous speed of about 65 kph. Sledding is very simple – everything is fully automatic. Speed is controlled by a rider using highly efficient lever-operated brake.
This is just the fact that makes bobsledding so unique and extraordinarily attractive experience. The bobsled track in Špindlerův Mlýn was built in 1997 as the first project of its kind in the Czech Republic.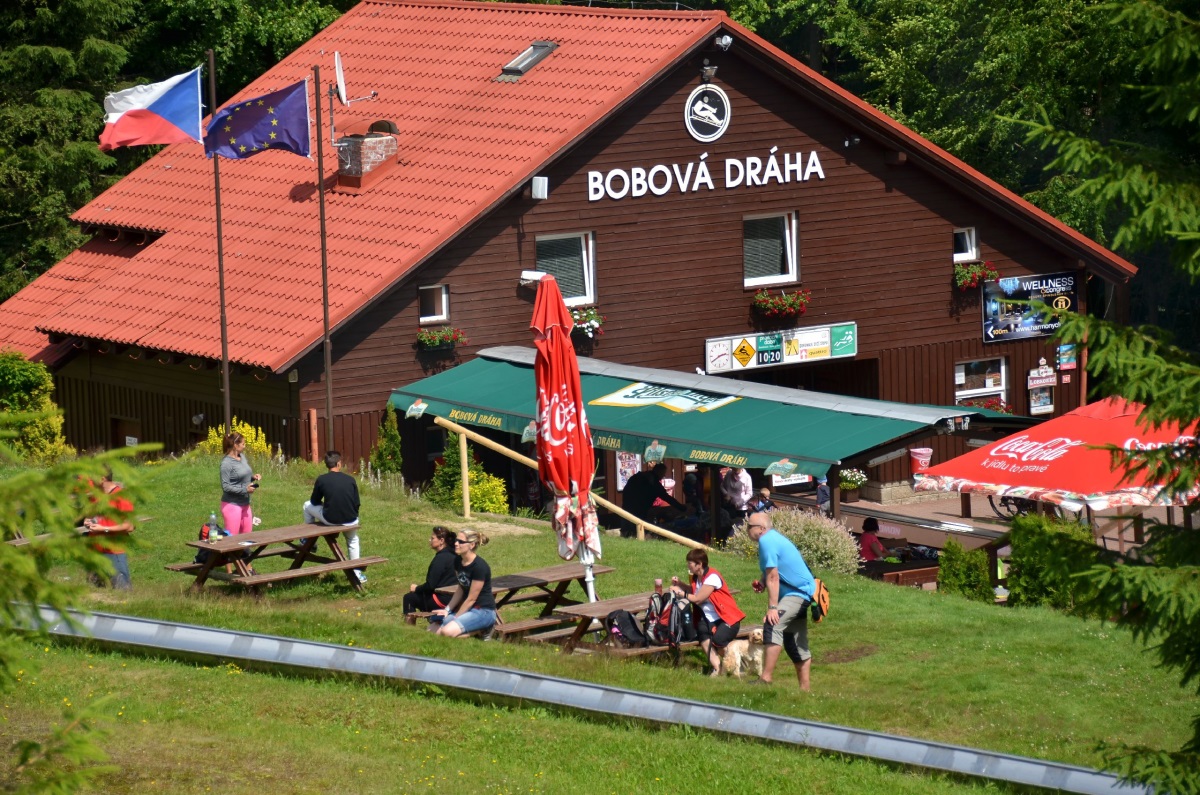 The total length including lift is 1,400 meters. Riders will enjoy 22 turns, 5 jumps (terrain breaks), and three tunnels with the average gradient of 7.03%. The speed is controlled individually by each rider, and thus the extraordinary sledding experience can be enjoyed by riders of all age categories.
Additional information you may find on http://www.bobovka.cz.