Špindlerův Mlýn
The first mentions of Špindlerův Mlýn date back to the first half of 16th century, when silver was mined in Svatý Petr. In 18th century, Špindlerův Mlýn was still a relatively unknown settlement bearing a German name of Spindlermühle. A lot has changed since then.
Nowadays, Špindlerův Mlýn is one of the largest tourist and ski resorts not only in the Krkonoše Mountains, but also in the whole Czech Republic. The current population of Špindlerův Mlýn is approximately 1 400 permanent residents. Its area is 7,690.91 hectares and it is situated at the confluence of the Elbe River and Dolský Creek. The town is located at an elevation of 575 – 1 555 m above sea level. The highest point of Špindlerův Mlýn is Luční Mountain – the second highest mountain in the Czech Republic.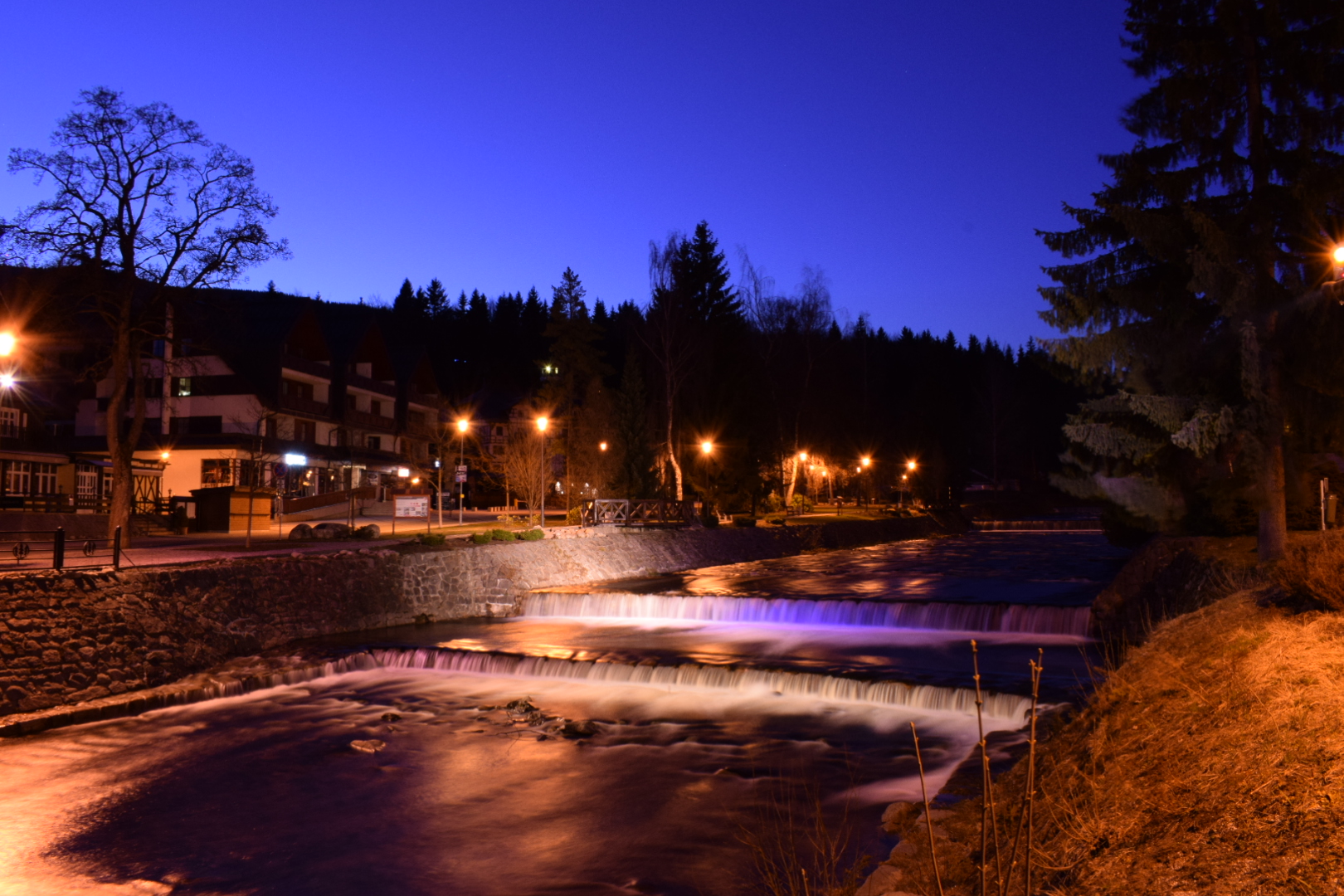 Unforgettable nature of the Krkonoše National Park, numerous natural and tourist landmarks and, last but not least, a high level of provided services, are only some of the reasons Špindlerův Mlýn became one of the most popular mountain resorts and one of the most-visited places in the Czech Republic.

The resort offers year-round sport opportunities, such as downhill skiing, cross-country skiing, hiking, trekking, bicycle touring, snowboarding, adrenaline activities, attractive skiing terrains, and numerous sport events of European and world class – all of this not only for the active recreation lovers. Winter seasons in Špindlerův Mlýn are famous for ideal conditions especially for downhill skiing, snowboarding, and cross-country skiing.
Nearby mountainsides offer numerous ski slopes of all difficulty levels. Most of the ski slopes are fitted with the modern artificial snow-making system. Thanks to this, Špindlerův Mlýn allows more than 5 months of skiing a year.
Four ropeways operate throughout the year – Svatý Petr (double-seat), Hromovka (three-seat), and two four-seat (Svatý Petr and Medvědín). In addition, there are another 11 ski-tows in Špindlerův Mlýn. Every hour, the ski-tow and ropeways transport a total of 17,500 skiers.
The surroundings of Špindlerův Mlýn offer great opportunities for cross-country skiing. During summer months, the resort provides ideal conditions for hiking, trekking, as well as mountain biking. This is also one of the reasons for Špindlerův Mlýn to be still referred to as the "Pearl" of the mountains.
Come and see for yourself. We will be glad to welcome you in Špindlerův Mlýn.