Ski schools + adrenaline sports
Discover new adrenaline experiences with us or improve your sports skills in the winter months.
In the winter season, we run a ski school. A team of professional instructors will help you improve your skiing or snowboarding during private or group lessons. Our KIDS SKI PARK near the parking lot Hromovka is always ready for the youngest ones. Believe or not, but your children are in the best hands and progress is noticeable after a few hours.
If you prefer raw nature and free terrain, enjoy the touring ski with our experienced instructor who shows you the beauty of the Giant Mountains.
We will gladly lend you all the necessary equipment in our rental in the city center. You will find their premium quality skis, snowboards, new touring ski equipment, cross-country skis, sledge, and snowshoes. As one of the few ones in Špindleruv Mlyn, we can also lend you ski clothes.
Not only in the summer season, but also in winter we organize quads trips. You can look forward to a one-hour long trail around the beauties and viewpoints of Špindlerův Mlýn. This is an unforgettable experience!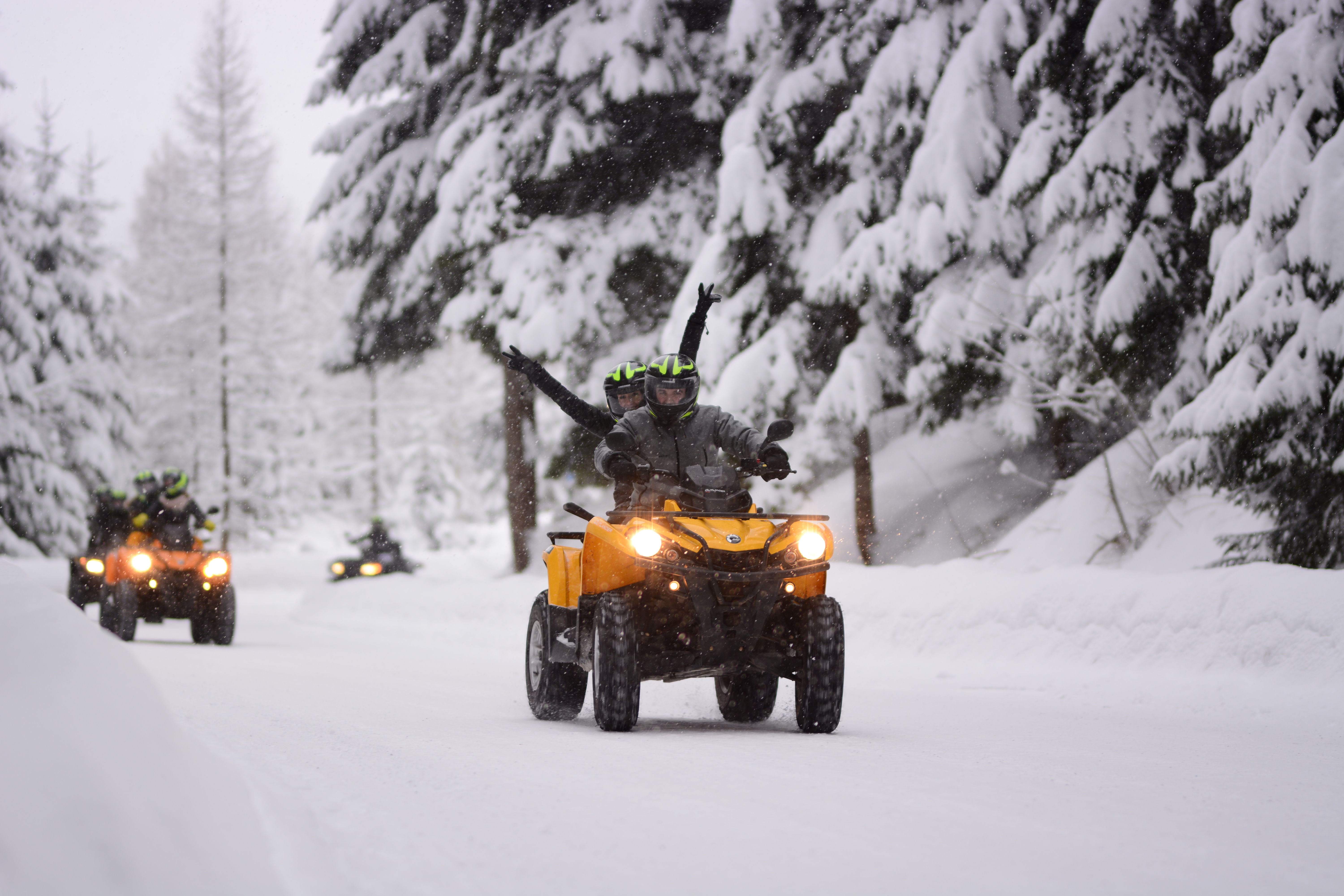 Do you want to have fun with the whole family? A sledge slide provides entertainment for all of you. We will take you to Špindlerova bouda, where you are given sleds and then you are good to go to enjoy a 3.5 km long downhill back to Špindlerův Mlýn.
Last but not least, snowtubing, a ride in a snow slide on an inflatable soul, in other words, is another popular winter attraction located in Bedrichov, near the center of Spindleruv Mlyn.
CONTACT:
YELLOW POINT OFFICE
Svatopetrská 125
Špindlerův Mlýn
543 51
TEL: +420 731 160 152
EMAIL: office@ypoint.cz